Regular price
Sale price
$8.00 USD
Unit price
per
Sale
SOLD OUT
You'll never bathe with anything else again. Take soft skin to the next level with our collection of authentic Salux Exfoliating Cloths.

Salux extra long nylon cloths ( 11 x 35 ) cleanse, soothe, and exfoliate the skin in ways traditional cotton cloths cannot. Don't think an exfoliating cloth can actually change the texture of your skin? Well order one... or two, and see for yourself.
The Salux Beauty Cloth is an especial game-changer for those of you who suffer from Keratosis Pilaris. Can also be used to successfully fight hyperpigmentation on knees, elbows, and ankles.
Salux Cloths come in an assortment of pleasing pastel colors. Light nylon fabric air dries quickly and completely. Machine washable and more sanitary than a loofah. Creates a rich lather while stimulating blood circulation. Great for cellulite massage and dry brushing.

Share
Usage

Lather with water and your favorite soap or body wash. No need for harsh scrubbing. Let the cloth do the work.

Caution: Not recommended for use on face.
Care

Hand wash and allow towel to air dry.
Please read shipping policy prior to placing order.
View full details
SHIPPING POLICY
Notice
Please note, due to widespread theft and resale of our products, Sheair Butters will no longer as a courtesy resend items marked as delivered, but the customer claims they did not receive. You, the customer, must file a claim in order to seek a refund from either USPS, UPS, or DHL.
Standard Shipping Rates
Shipping rates are based on the weight of your package and are automatically generated by the shipping provider of your choice, not Sheair Butters.
Packages weighing over 16-ounces (1 pound) automatically ship via Priority Mail. To keep prices low, we use Priority Mail Padded Flat Rate Envelopes, which offer significant savings over traditional Priority Mail boxes, which can become quite expensive depending on the weight and distance your package must travel.
Summer Shipping Rates
During the warmer summer months, generally from June to the end of August, Sheair Butters will only ship 'My Everything Cream,' regardless of its size and weight, via Priority Mail. This method, which usually takes 1-3 business days, will help insure your product does not arrive melted. 
We use thermal mailers and cold packs during the summer months, which add both weight and bulk, facilitating the need to change our shipping policy for this time of year.
As always, once the weather cools down, so will the shipping costs.
Our 16 oz 'My Everything Cream' already ships via Priority Mail because it weighs 1 pound. However, our 8 and 12-ounce sizes generally ship for 3 to 4-dollars less because they weigh under a pound.
We know the shipping increase sucks, but again, to ensure the cream does not arrive melted or leaking, this is a measure we must now take yearly. 
Mis-Delivered Packages
Please double check your address before submitting your order. Sheair Butters will not be held financially responsible if you input the wrong address and your package is delivered to someone else. In the event your package is returned to us because of a wrong address, we will resend the package, but you are responsible for paying all shipping charges.
Processing Time
All orders are processed within 5-7 business days. Once your order ships, you will receive a shipping confirmation email with your tracking number. You will then be able to track your package within a couple of hours.
We take great care to insure your product arrives safe and secure. We use several packaging options, including corrugated boxes that can withstand 200 pounds, extra padded bubble mailers, and insulated mailers. Should your package somehow arrive damaged, please contact us immediately with photos and we will file a claim and seek to resolve your issue in a speedy and mutually beneficial manner.
Free Shipping - US Only
Orders $100 and over ship free.
Returns & Refunds
Because of the personal nature of our products, we do not accept returns and all sales are final.
Thank You
As always, we thank you for understanding and continuing to support our little mother-daughter run business.
If you have any questions, comments or concerns, please don't hesitate to contact us.
Customer Reviews
Joy O.

United States
I recommend this product
08/15/2022
Love these Towels
Much better than a regular washcloth. I enjoy having these towels and will be purchasing more.
Gwendolyn K.

United States
I recommend this product
07/10/2022
Exfoliating Cloth
I loved this cloth it allows me too reach my back without asking my husband to help me and it scratches it at the same time
Charles, E.

United States
I recommend this product
06/27/2022
Great product
I've only been using this product for 2 weeks and my strawberry skin is starting to improve. I highly recommend this product.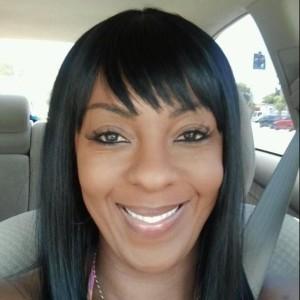 LS
Lisa S.

United States
I recommend this product
04/07/2022
Fantastic
I heard about your product on Nylah's Vibes YouTube channel so I thought I would give it a try and i'm so glad I did. It has helped my skin tremendously after my radiation treatment and it's been helping with my granddaughters eczema. I will definitely be ordering more...and a little does go a long way :-)
Mirlene

United States
I recommend this product
03/05/2021
The Best!!!
Best shower exfoliating cloth I've ever used! Even works better than me expensive gloves. Works great on my KP and also helps to get the hard to reach places on my back.