You'll never bathe with anything else again. Take soft skin to the next level with our collection of authentic Salux Exfoliating Cloths.
Salux extra long nylon cloths ( 11 x 35 ) cleanse, soothe, and exfoliate the skin in ways traditional cotton cloths cannot. Don't think an exfoliating cloth can actually change the texture of your skin? Well order one... or two, and see for yourself.
The Salux Beauty Cloth is an especial game-changer for those of you who suffer from Keratosis Pilaris. Can also be used to successfully fight hyperpigmentation on knees, elbows, and ankles.
Not recommended for use on face.
Salux Cloths come in an assortment of pleasing pastel colors. Light nylon fabric air dries quickly and completely. Machine washable and more sanitary than a loofah. Creates a rich lather while stimulating blood circulation. Great for cellulite massage.
---
Please read our updated Shipping Policy before placing your order.
Customer Reviews
Gwendolyn K.
I recommend this product
07/10/2022
Exfoliating Cloth
I loved this cloth it allows me too reach my back without asking my husband to help me and it scratches it at the same time
Charles, E.

United States
I recommend this product
06/27/2022
Great product
I've only been using this product for 2 weeks and my strawberry skin is starting to improve. I highly recommend this product.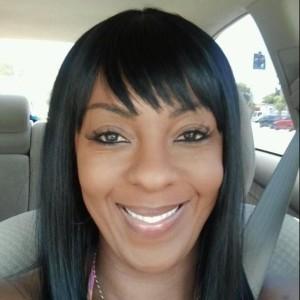 LS
Lisa S.

United States
I recommend this product
04/07/2022
Fantastic
I heard about your product on Nylah's Vibes YouTube channel so I thought I would give it a try and i'm so glad I did. It has helped my skin tremendously after my radiation treatment and it's been helping with my granddaughters eczema. I will definitely be ordering more...and a little does go a long way :-)
Mirlene

United States
I recommend this product
03/05/2021
The Best!!!
Best shower exfoliating cloth I've ever used! Even works better than me expensive gloves. Works great on my KP and also helps to get the hard to reach places on my back.
Toshay T.

United States
I recommend this product
07/21/2020
Must-have
I can't live without this cloth!